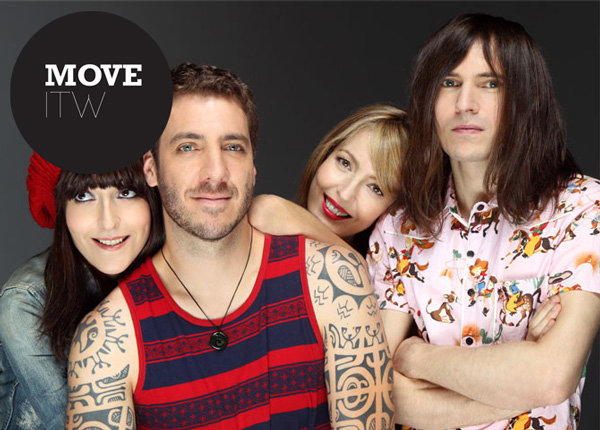 Dover, para Move
Contesta Amparo Llanos
1- ¿ Dónde estabas tal día como hoy a los 17 años?
Probablemente saliendo de mi colegio en Boston.
2- ¿ Qué llevas ahora en tus bolsillos?
Una listita de la compra, un kleenex y una púa.
3- ¿ Cuántos contactos tienes en tu móvil?¿ A quién le has mandado el último whatsapp?
Nose.. unos 50. No tengo whatsapp.
4- ¿ Cuáles son las palabras que más usas?
Que curioso! y En serio?.
5- ¿ Qué te hace sonreir? ¿ Qué te cabrea mucho?
Las conversaciones de los niños, también los perros cuando encuentran otro perro. No me cabrea pero me tocan las narices muchos conductores de autobús de Madrid.
6- ¿ Quién es su héroe de ciencia ficción?
Carpanta.
7- ¿ Crees en los extraterrestres?
Creo que con lo grande que es el universo y compuesto como está de unos pocos elementos, siempre los mismos, puede haber vida extraterrestre.
8- ¿ Qué sentido tienes más desarrollado?
El oido.
9- ¿ Qué te gustaría ser en otra vida?
Una pintora genial.
10- ¿ Cuál es su lema?
Early to bed and early to rise makes a man healthy, wealthy and wise.
11- ¿ Cuál ha sido su mayor atrevimiento en la vida?
Tocar la guitarra de Dover.
12- ¿ Cómo es tu ropa interior?
De algodón, blanca, gris o negra.
13- ¿ Tienes alguna manía antes de salir al escenario?
Fumar un cigarro y lavarme las manos.
14- ¿ Dejarías la música por amor?
Ni de coña!.