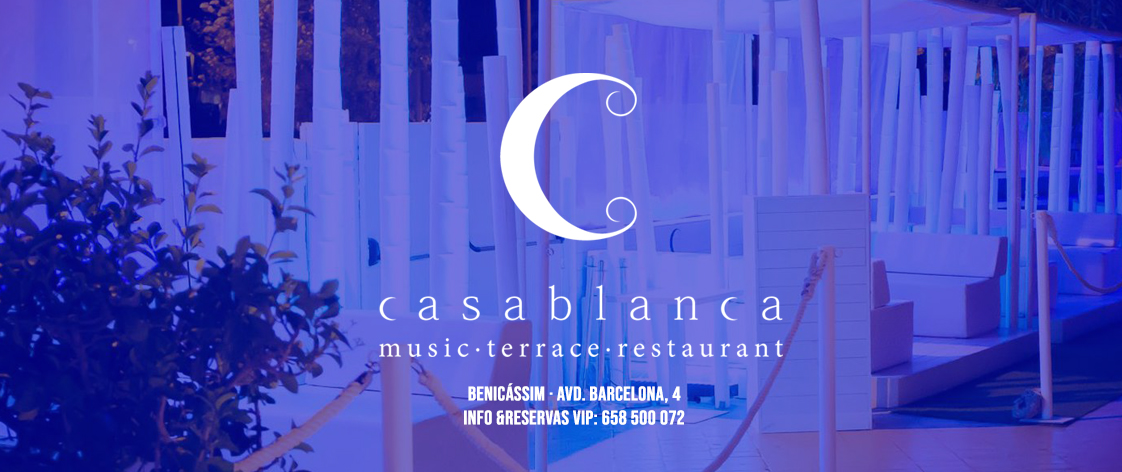 There are some privileged places which have the magic. Spaces where unique and unforgettable sensations flourish. When you're in those places you know they are your place to enjoy with the good people. You feel free, this is your moment.
Casablanca Benicassim is one of those places that pays attention to detail and has an unequalled staging of the night scene of Benicasim. A minimalist interior where the light and our DJ's music creates unique moments. Check out the professional cocktails.
In Casablanca we're the blue of the sea, the orange of a sunset, pure white and specially, we are summer!